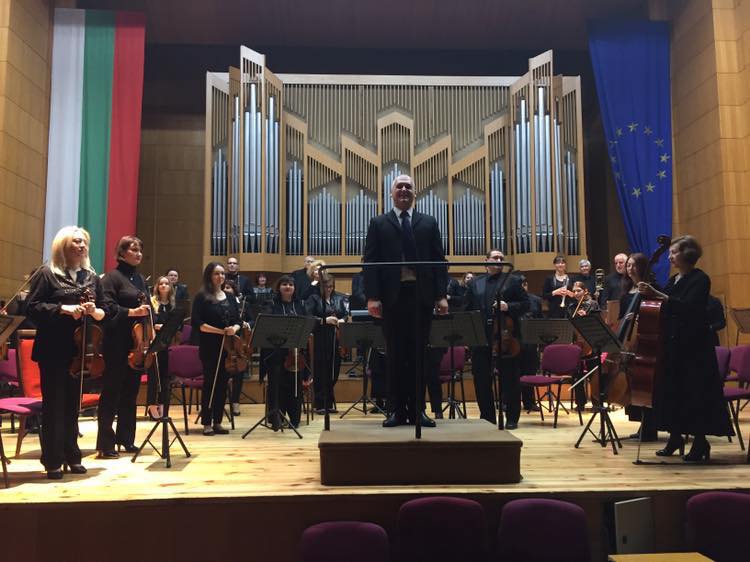 Composer, pianist and conductor, Lodi Luka was born in Shkoder (Albania) in 1980 in a musicians family.
His compositions has been performed in Italy (Festival of the Two Worlds of Spoleto, Pontifical Institute of Sacred Music Rome, Puccini Hall of Milan Conservatoy, XX International Stage of Saxofone in Fermo, Clarinet Festival in Adria, Filarmonica Laudamo Messina, "L.Russolo" Theater in Portogruaro, "A.Rendano" Theater in Cosenza, Chigiana Academy of Siena etc.), Spain (Conservatorio de Getafe Madrid), Austria (University for Music and the Performing Arts of Graz), USA (Stanford University, Rhode Island University, Colorado Spring College, WPTA Association Missouri, Wesport Center for the Arts), France (International "SaxOpen" Festival in Strasburg), Albania, Mexico, Poland (Wroclaw Academy of Music), Croatia (World Saxophone Congress - Zagreb University of Music), Kosovo, Canada, Uruguay, Thailand. His musical language often combines elements of Albanian folk music with different influences of today's music and classical music. His catalog includes music for orchestra, soloists and orchestra, chamber and piano music. He is the author of two chamber operas: "Io e l'altro" (Me and the other, 2008) and "Il Sogno" (The Dream, 2009) represented at the Theatre Tieri and the Conservatory of Cosenza and later replicated in different theaters and concert seasons.
Il suo linguaggio musicale coglie diverse influenze dalla musica d'oggi, dalla musica di tradizione classica e dalla musica popolare albanese. É autore di due opere liriche da camera: "Io e l'altro", liberamente ispirata ad un racconto di J.L.Borges e rappresentata nel 2008 presso il Conservatorio di Cosenza; "Il Sogno" su libretto di Enrico de Luca, rappresentata nel 2010 presso il teatro Aroldo Tieri di Cosenza. Le due opere sono state in seguito replicate in diversi teatri e stagioni concertistiche, coinvolgendo anche i ragazzi delle scuole in progetti che miravano ad avvicinarli al mondo dell'opera. Nel dicembre 2017 ha vinto il primo premio al Concorso di composizione musicale nella tradizione ebraica con la composizione "Shirah" per viola e archi che è stata trasmessa su Rai Due durante la trasmissione "Sorgente di Vita" ed eseguita dal vivo su Rai Radio Tre durante la trasmissione "Piazza Verdi". Nel maggio 2019 ha vinto il primo premio al Concorso Internazionale di Composizione "Premio Maria Quintieri" con il quartetto d'archi "Visioni arcaiche".
Le sue composizioni sono pubblicate dalle case editrici musicali: Forton Music (Inghilterra), Preludio Music (Milano) e Da Vinci Pubblishing (Osaka – Giappone) e dalle case discografiche: Da Vinci Pubblishing (Osaka – Giappone), Digressione Music, Ema Vinci, Classica dal Vivo. Nel 2022 sono stati pubblicati dalla casa discografica Accademia 2008 Edizioni Musicali gli album monografici Visions Chamber Music in doppio CD e Chamber Concerts in CD e sulle principali piattaforme digitali.
Ha tenuto concerti nelle principali città italiane: Milano (Concerti Coop, Piano City, Spazio Teatro 89, Sala Puccini), Napoli (Palacongressi, Piano City), Roma (A.Gi.Mus), Torino, Bari (Teatro Petruzzelli), Messina (Filarmonica Laudamo), Salerno (Duomo), Cosenza (Teatro Rendano e Casa della Musica), Portogruaro (Teatro Russolo), Reggio Calabria (Teatro Cilea), Brindisi (Brindisi Classica), Grrosseto, Aosta, Gorizia (Palazzo Lantieri), Varese ecc. e all'estero in Spagna (Sons dell'Interior, Morella), Grecia (37 Festival Internazionale di Karditsa), Austria (Univesità della musica e delle belle arti di Graz), Albania (Teatro dell'opera di Tirana e Teatro Migjeni Shkoder), Bulgaria.
Come direttore d'orchestra ha collaborato con la Pazardzhik Symphony Orchestra (Bulgaria), l'orchestra da camera "I musici di Parma", l'Orchestra Filarmonica di Bacau (Romania), l'Orchestra Italiana di Arpe, Venice Chamber Orchestra, Milano Music Simphony Orchestra, lOrchestra da camera e l'Ensemble barocco di Messina, l'orchestra da camera "Talenti d'arte", l'Orchestra degli Incontri Musicali Mediterranei e l'ensemble di musica contemporanea "L'Altro Ensemble" da lui fondato.
He began his career as a piano soloist and he performing with The Youth Orchestra of Shkoder in 1998 the concerto in D major of F.J.Haydn. He has performed also with the National Orchestra of Moldova and with the Bulgarian orchestras of Vidin and Pazardjik under the direction of Ovidiu Balan, Giuseppe Mallozzi and Valentin Doni.
In 2015, together with the clarinetist Antonino Serratore, he founded the Duo New Visions with which he holds numerous concerts, preferring a varied repertoire and collaborations with some of the best Italian composers  
He started studying piano at the music school in his hometown when he was six, and he received his Diploma in 1998 from the College of Music "Prenke Jakove" in Shkoder. Since then he has been living in Italy, where he received a Piano Diploma from the Milan Conservatory, a Diploma in Composition from the Conservatory in Cosenza studying with Vincenzo Palermo and Elisabetta Brusa, a master degree in Music Education and a master degree in Piano Teaching from the Conservatory in Cosenza.
He studied orchestra conducting with Ovidiu Balan and Pietro Mianiti, specializing in opera conducting at the "Milan Music Master Opera Academy".
The meeting with the great French-Italian pianist Aldo Ciccolini with who he studied in Paris and Naples was very important for his musical training.
In 2009 he did an internship as a "maestro collaboratore" at the prestigious Vienna State Opera, collaborating with famous singers and conductors. He attended the course of film music composition at the Accademia Musicale Chigiana with the Oscar winner Luis Bakalov, obtaining the Diploma of Merit.
Ha insegnato Lettura della Partitura presso l'Istituto Superiore di Studi Musicali di Reggio Emilia e Castelnovo ne' Monti e attualmente insegna Teoria dell'Armonia e Analisi presso il Conservatorio "Arrigo Boito" di Parma.